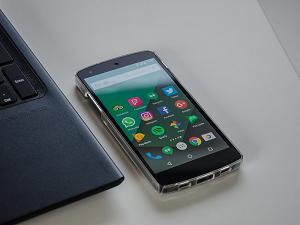 Do you use Google Messages?  If so, there's good news!  In recent months, the company has taken steps to bridge the Windows and iOS ecosystems the Android ecosystems and the iOS ecosystems.
They've been creating a more seamless user experience and allowing users from those various ecosystems to communicate and share more easily.
The latest update to Google's Messages app for Android includes a whole raft of new features. Of special significance, users will now have access to iOS reactions.  If you're not familiar with these, they are a small handful of Emojis that capture the essence of the most common reactions people tend to have toward messages they receive.
In addition to that, Google's latest update also adds support for sharing links to Google Photos into Messages and allowing the sending of full-quality photos and videos to non-RCS users on iOS.  In a similar vein, if you send a Youtube video link from an Android device to an iPhone the recipient will now get a preview of the video.
The latest version of Messages also includes several "quality of life" enhancements. These include the ability to automatically delete one-time password messages after 24 hours and the option to sort your inbox into personal and business-oriented massages to help you stay organized.
If you haven't updated to the latest version of Google Messages and are excited to give these new additions a try, just head to the Google Play Store and download the latest for free.  It's a very good update that gives you some fun new capabilities you'll enjoy playing with.
It's also worth mentioning that Windows users can access their Android messages on their PC from a browser tab. So the company really has come quite a distance in terms of tying the ecosystems together.  Kudos to Google for their continuing efforts!